IoT sensors and solutions that take your project to the next level
Whether you want to improve the management of your pipelines, buildings, monitor your energy consumption's, detect a tank or chamber water level, be alerted when a machine malfunction occurs,
we have the solution for you.
IoT sensors and solutions can be adapted to all your projects. Wideco is an expert in wireless devices using 2G/3G communication or LoRaWAN, private or public networks. The range of our IoT sensors below are available with LoRaWAN and offer you the solution best suited to your needs.
Wideco is a partner with several of the most experienced sensor manufacturers and LoRaWAN companies in Europe.
ELT-2 can measure both analog and digital signals and can handle up to two external sensors simultaneously.
Analog / digital inputs
Two external sensors
Battery powered
IP67 box
Quality sensor for LoRaWAN from our partner Elsys
On battery or external power supply, connect your 0-10 V or 4-20 mA sensors
2 inputs 0-10V or 4-20mA
Battery operated version and version with external power supply
Local and remote configuration
Compatible with WiDetect WISION
Detect a water leak at a specific location
Event alert
Optimized radio performance
Ready to use solution
Battery-powered stand-alone product
Compatible with WiDetect WISION
CO2, temperature and humidity sensor for monitoring indoor air quality.
Three sensors in one; CO2, Temp, RH
Event-based measurements
Measurement according to schedule
No calibration required
Quality sensor from Senseair
Battery powered
MultiZone water leak sensor
Detect a water leak on the ground, around an object or equipment
Event alert
Optimized radio performance
Ready to use solution
Battery-powered stand-alone product
Compatible with WiDetect WISION
Report 0-1 states and control relays
4 configurable inputs/outputs
Local and remote configuration
Battery-powered stand-alone product
Available in packaged versions:Compatible with WiDetect WISION
Monitor the inputs/outputs of a underground chamber or room.
Ready to use solution
Self powered
Transmission on events (Alert) or periodic (Counting)
Cable cut detection
Compatible with WiDetect WISION
Parkeringssensor för status och analys av nyttjandegraden på parkeringsplatser.
Real-time status (free / busy)
Measure the temperature on site
Measure the battery power
Statistics utilization rate
LoRaWAN
Quality sensor from our partner Libelium.
Qualify and validate your network
Immediate viewing of network coverage data (radio power and received signal strength)
Geolocation of measurement points
Dedicated Web application
Reference product highly praised by public network operators
Record temperatures: measure, track changes and alert if thresholds are exceeded
Ambient and remote temperature probes
Local and remote configuration
Data logging for optimal autonomy
Redundancy for better service continuity
Available in double external sensor version
Compatible with WiDetet WISION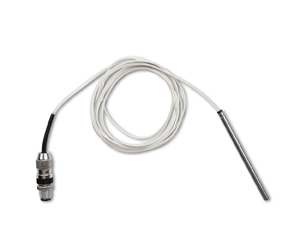 PT1000, 2 meter cable, -50 to 105 ° C
Sensor/probe for oil and water, capacitive, 2 or 5 meter cable.
We have many different types of floats to choose from for your project.